The ballots have been counted…
CONGRATULATIONS TO ART MARTYNUSKA & AMY NOON!
Thank you to all that attended & voted at the Annual Meeting!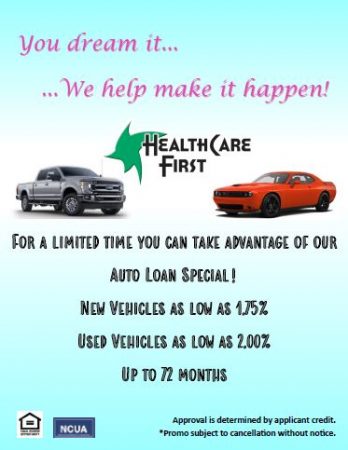 Dreaming of a new sports car or just need something more reliable? Check out our Auto Loan Special! Click here to access our loan application!
Keep your account secure by registering for debit alerts! It is a quick and easy process that will allow you to receive a text message or e-mail anytime your debit card is used. You can set custom alerts based on transaction type or dollar amount. For more information or to…
During times of struggle, it is not uncommon to see people try to take advantage of others and right now is no different with the global pandemic of COVID-19. Fraudsters are finding new ways everyday to scam people. If you see something out of the ordinary, please report it as soon as possible.